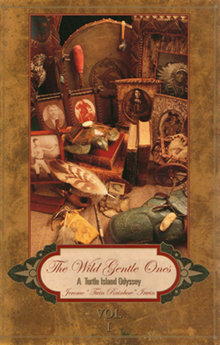 Cover Design & Prepress:
True Colours Ltd
www.truecolours.com

THE WILD GENTLE ONES; A Turtle Island Odyssey
By
Jerome (Twin Rainbow) Irwin


EVERY HUMAN BEING HAS A WILD GENTLE NATURE!

EVERY HUMAN BEING HAS AN INTIMATE NAME!

BOTH CRY OUT FOR FREEDOM!

BOTH AWAIT THE ODYSSEY!



| | | |
| --- | --- | --- |
| | • | What is the cause of the alienation of the masses from the natural world and their own wild gentle nature? |
| | • | What is behind the religious confusion, spiritual starvation, loneliness and anonymity that so many suffer? |
| | • | What is the antidote to the widespread fear in the world that now controls a multitude of minds and spirits? |
| | • | Why are personal and public freedoms everywhere on the wane not the rise? |
| | • | How can the diaspora of so many ethnic peoples, their fractured heritage and confused metis, mestizo, mulatto, mixed-blood status become whole once again? |


Answers and solutions to these questions lie within. For an exciting visual preview of Volume One, take the Virtual Picture Book Tour or Continue Reading Book Synopsis for more details.